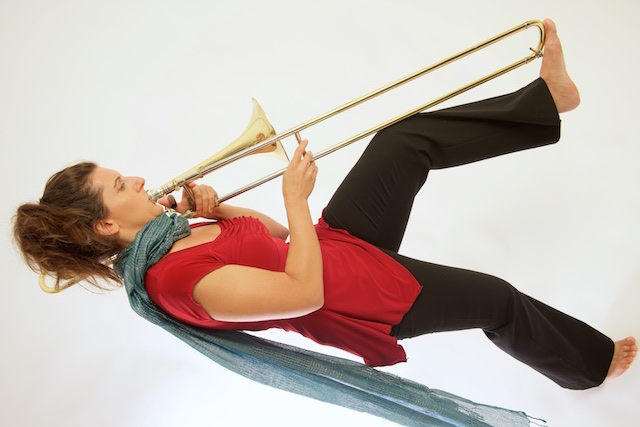 Jen Baker enlivens the spirit in you!
"Jen Baker...plays a variety of musical styles with absolute professionalism." -Aussie Theater
Bio (long)
Jen Baker, trombonist/composer, has pioneered a widely diverse performing career based in redefining the role of trombone in contemporary music. She leads her own projects as a soloist and frequently collaborates with others internationally. Hailed for her "formidable sensitivity" (New York Times), she has "performed with brilliant mastery and virtuosity" (San Francisco Classical Voice) in a number of festivals including the International Trombone Festival (Illinois and NYC) and American Trombone Workshop (Washington D.C.), High Zero international festival of improvised music (Baltimore), ISIM Conference - International Society of Improvised Music (Denver and NYC), Adelaide Festival (Australia), Ostrava Days (Czech Republic), Ottawa ChamberFest (Canada), Edinburgh Fringe Festival (Scotland), Festival of Friendly Countries (Mexico), and in New York City: Carnegie Hall, Madison Square Garden, the Whitney/Met Breuer, Guggenheim, Park Avenue Armory - including the final performance with Merce Cunningham Dance Company, Met Museum, Lincoln Center, and arenas throughout the U.S. She has been commissioned by The Fourth Wall, Loadbang, and Asphalt Orchestra; these works, along with her solo compositions have been performed nationwide.
Baker is featured on the soundtrack to Werner Herzog's Oscar-nominated Encounters at the End of the World, appeared on Good Morning America, and is on numerous recordings playing with Nate Wooley, Damon Smith, The Mountain Goats, Asphalt Orchestra, Flexible Orchestra, on record labels including New World, Innova, New Amsterdam, Cantaloupe, and her own label, Dilapidated Barns. She has toured with new music ensembles SEM, Tilt Brass, the mobile ensemble Asphalt Orchestra (founding member), with experimental theatre company Bananabag and Bodice (Beowulf), and various world music pop stars such as Arijit Singh (Bollywood).
Her next solo project is site-specific: "Silo Songs" involves recording in a massive concrete grain silo with new multiphonics pieces in the naturally reverberant, dome-topped silo - right in Jonesville! She currently teaches trombone and composition at Sarah Lawrence College and also Brooklyn Conservatory, through which she goes to after school programs in various neighborhoods in Brooklyn for trombone classes (New York City does not fund public school music education, so this program is a vital way of bringing music to kids who wouldn't have it otherwise.). Baker has written a book for trombone players and composers to learn how to master multiphonics, where one sings and plays simultaneously through the trombone. She has given workshops internationally on this technique. Hooked on Multiphonics will be available in 2016. She loves improvised vegan cooking (10 years and counting!), teaching, listening to animals, and long meandering walks.
Bio (short)
Jen Baker, trombonist/composer, has collaborated with artists all over the world in site-specific mixed media performance, concert halls, solo and chamber commissions. As an improviser she is featured on the soundtrack to Werner Herzog's Oscar-nominated Encounters at the End of the World. She has performed internationally in festivals and has toured with Arijit Singh, Karole Armitage, and Mansour, and new music ensembles S.E.M., TILT brass, and the mobile ensemble Asphalt Orchestra (founding member). Her forthcoming book, Hooked on Multiphonics aides composers and trombonists in understanding and executing the deep complexities of multiphonics.
Silo Songs Project

Using site specific geography/natural acoustics
Composed and recorded in a concrete silo at my childhood home, Silo Songs explores the natural acoustics of a circular, dome shaped tower. Songs are inspired by memories of the cows that once lived on that farm, and from the silo's resonant frequencies.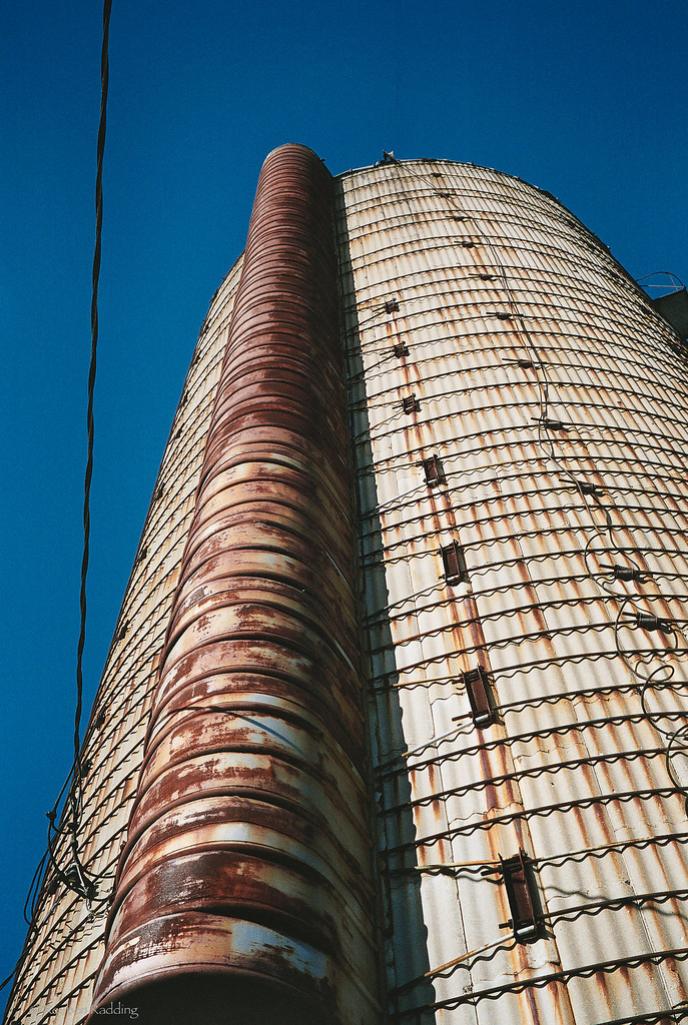 Jen Baker, Brooklyn, New York | 510-847-1219